Neuro-Optometry in Laurie
Restoring Vision & Balance to Your Life
Training the Eye-Brain Connection
Have you recently been diagnosed with a concussion or other brain injury?
Are you seeing double or having trouble reading?
The effects of a brain injury or neurological disorder on vision are often overlooked. These can cause a disruption between the eyes and the brain resulting in vision problems. These problems can range from double vision and blurriness to mobility and balance issues.
We at Family Eyecare - Laurie help retrain the brain and eyes to work together so you can live your best life.
---
Give Your Eyes the Care They Deserve
---
Neuro Optometry in Laurie
Meet our Eye Doctor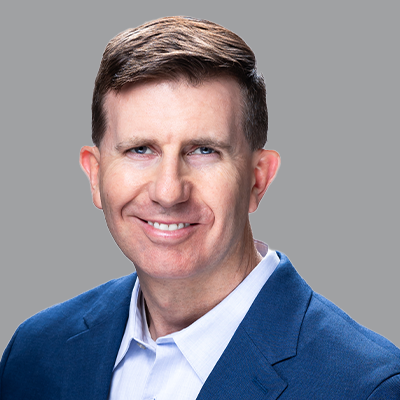 Monday

8:30 am - 5:00 pm

Tuesday

8:30 am - 5:00 pm

Wednesday

8:30 am - 5:00 pm

Thursday

8:30 am - 5:00 pm

Friday

8:30 am - 5:00 pm

Saturday

Closed

Sunday

Closed
VSP

Medicare

United Healthcare

Aetna

Cigna

Spectera

Superior Vision

Davis Vision

EyeMed

Anthem Blue Cross Blue Shield
---
4 Common Visual Symptoms of Brain Injury
Balance issues

The vestibular system, which regulates your balance, is heavily connected to your visual system. Problems with one can often cause difficulties with the other.

Issues with visual tracking

The eyes' inability to move together in a continuous motion, to follow moving objects and to read fluently.

Double or blurry vision

This may have to do with a number of issues, including the eye's inability to converge together on a target image or point together in the same direction.

Headaches

Issues with eye coordination and visual processing can cause the eyes and brain to become overworked, resulting in headaches.
Our Laurie neuro-optometrists will help retrain your eye-brain connection
---
What is Neuro Optometric Rehabilitation Therapy?
Neuro-optometric rehabilitation therapy is a customized treatment regimen for those with visual deficits resulting from traumatic brain injuries (TBI), physical disabilities or other neurological issues, such as a stroke or Parkinson's Disease. The therapy applies the latest methods and treatments of neuro-plasticity and vision function to help patients develop or regain the essential visual skills necessary for learning and optimal daily function.
An undiagnosed vision condition, or one resulting from a traumatic brain injury or neurological disease, can result in the following problems:
Double-vision
Blurred vision
Eye-teaming and eye-tracking problems
Visual field loss
Extreme sensitivity to light (photophobia)
Eye focusing problems
As part of an interdisciplinary approach, neuro-optometric rehabilitation therapy targets the underlying cause of the symptoms listed above.
If you or a loved one is suffering from neurological disease or brain trauma visit Family Eyecare - Laurie for a comprehensive eye exam and neuro-optometric solutions.
- May. 09, 2023
Walked in for help with glasses from a different store that didn't fit correctly and was quickly hel
... Show More
ped!
- Feb. 16, 2023
Very friendly and attentive team!! Have been a patient for many years. Always a great experience!
- Jan. 20, 2023
My husband and I have visited many many eyecare places and Laurie Family Eyecare was the tops. Exam
... Show More
was professional and accurate. The team of technicians and staff were incredibly helpful and was very accurate with our selections. Prices were so much lower then we have paid elsewhere. When we went to pickup our purchases they were even better then we could have imagined. Doctor Brad is kind, and so professional.
- Jan. 16, 2023
Excellent Drs, friendly staff, and they are quick to help if there is an emergency. I have been taki
... Show More
ng my children here their whole lives.
- Dec. 31, 2022
Dr Brad was courteous, efficient and knowledgeable! His staff was great!
- Dec. 03, 2022
I've been coming here for nearly 10 years now. Wonderful service, caring staff and exceptional qua
... Show More
lity!!
- Oct. 19, 2022
I've been seeing Dr. Groves (Masters) since 2009. She is the most informed, up-to-date, and caring
... Show More
optometrist I have ever known.
- Oct. 18, 2022
Everyone is so nice there
- Oct. 07, 2022
Highly recommended for eye exam and eye care
- Sep. 28, 2021
So friendly and helpful!!
- Aug. 18, 2021
a couple of staff that work the desk are somewhat pushy and presumptuous. but once you get passed th
... Show More
em, the doctor is super friendly, helpful, and professional
- Jun. 15, 2021
Great staff. Super patient with my son. Did a great job explaining things.
- Jun. 12, 2021
Everyone did a great job. Highly recommend Laurie family Eyecare for your vision needs
- May. 02, 2021
Friendly, accurate and fair! Will definitely go back.
- Apr. 15, 2021
I love the ppl here they are professional friendly and know their business. I actually took my MIL t
... Show More
here.
- Mar. 02, 2021
Quick, efficient, and very helpful when time to choose frames. My kids also love the doctors and sta
... Show More
ff here!
- Feb. 26, 2021
I HAVE BEEN WITH FAMILY EYE CARE FOR MANY, MANY YEARS AND WOULD NOT GO ANY PLACE ELSE. DOCTOR EVELAN
... Show More
D AND HIS STAFF KNOW MY VISION HISTORY AND THEY WORK VERY HARD TO KEEP MY VISION THE BEST IT CAN BE. THEY MADE ME FEEL SAFE IN A DIFFICULT TIME, (ie COVID) AND WERE VERY CAREFUL ABOT KEEPING THE WHOLE OFFICE AS CLEAN AND SANITARY AS POSIBLE. I LIKE THEM AND MORESO TRUST THEM WITH MY SIGHT. THANK YOU ALL FOR HOW YOU HAVE ALWAYS TREATED ME. KUDOS
- Dec. 19, 2020
Make it easy to get checked, come and go and buy new contacts.
- Sep. 22, 2020
No long wait, friendly staff and doctor. Good selection of frames.
- Sep. 03, 2020
Friendly professional service
---
Restore your vision and quality of life by visiting Family Eyecare - Laurie in Laurie today.