Help Your Baby See The World Clearly With InfantSEE
Great vision means healthy development for your little one
InfantSEE: Giving your baby the healthy start they deserve
Concerned your child's vision might be hindering their development?
Do your baby's eyes not seem to be lining up correctly?
InfantSEE is a public health program, whose goal is to make infant eye care affordable for everyone, regardless of income or access to insurance.
Member optometrists of the American Optometric Association (AOA) that participate in the InfantSEE program commit to providing a no-cost comprehensive eye and vision assessment to all infants 6-12 months old.
Visit our Family Eyecare - Laurie in Laurie today to see how we can help your baby thrive!
---
Give Your Eyes the Care They Deserve
---
4 Ways to Help Your Baby's Visual Development
Schedule baby's first eye exam

Our InfantSEE eye care professionals recommend that your baby's first exam be scheduled around the time they are 6 months old.

Stimulate vision through play

Interact with your baby by playing visually interesting and stimulating games with colorful toys and moving objects.

Encourage exploration

Help your child explore their world. Encourage crawling, playing in a sandbox, reaching for and holding different toys and objects in their surroundings.

Watch for missed milestones

If your child's development seems to be unusually slow, speak to your eye doctor to see whether their vision may be part of the issue. Timely treatment may prevent future complications.
Our eye care professionals in Laurie know exactly what to look for to ensure that your child's vision is at its best. We at Family Eyecare - Laurie are dedicated to helping them experience all the beautiful sights the world has to offer.
---
First, a few questions…
Your baby's first eye exam will start with the eye doctor asking you a few questions to learn about your baby's personal and family health history. Was the baby born prematurely? Is there a history in the family of eye conditions such as astigmatism, myopia (nearsightedness) or hyperopia (farsightedness)? This information will help your optometrist know what things to look out for during the exam.
Checking your baby's vision
Your baby's eye doctor may choose to dilate their pupils to get a better look at the back of their eyes for signs of eye disease. They will also check for refractive errors and early signs of infection or malformation in the eye, evaluate your baby's eyes for coordination, and rule-out conditions such as strabismus (crossed-eyes) and amblyopia (lazy eye).
Vision Correction and Treatment
If your little one is found to have a refractive error such as myopia, hyperopia or astigmatism, special eyeglasses for infants will be prescribed. Your eye doctor will likely ask you to bring your baby in for further evaluation if they find indications of certain eye diseases or conditions that require treatment.
---
Your InfantSEE® Treatment Specialist in Laurie
Meet our Eye Doctor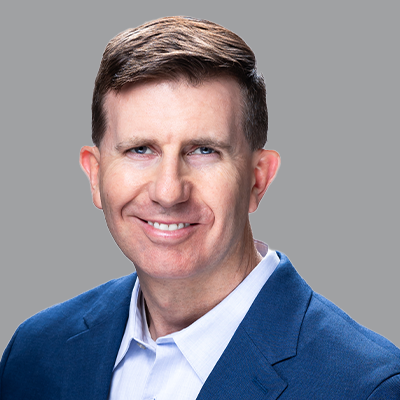 Monday

8:30 am - 5:00 pm

Tuesday

8:30 am - 5:00 pm

Wednesday

8:30 am - 5:00 pm

Thursday

8:30 am - 5:00 pm

Friday

8:30 am - 5:00 pm

Saturday

Closed

Sunday

Closed
VSP

Medicare

United Healthcare

Aetna

Cigna

Spectera

Superior Vision

Davis Vision

EyeMed

Anthem Blue Cross Blue Shield
---
- May. 09, 2023
Walked in for help with glasses from a different store that didn't fit correctly and was quickly hel
... Show More
ped!
- Feb. 16, 2023
Very friendly and attentive team!! Have been a patient for many years. Always a great experience!
- Jan. 20, 2023
My husband and I have visited many many eyecare places and Laurie Family Eyecare was the tops. Exam
... Show More
was professional and accurate. The team of technicians and staff were incredibly helpful and was very accurate with our selections. Prices were so much lower then we have paid elsewhere. When we went to pickup our purchases they were even better then we could have imagined. Doctor Brad is kind, and so professional.
- Jan. 16, 2023
Excellent Drs, friendly staff, and they are quick to help if there is an emergency. I have been taki
... Show More
ng my children here their whole lives.
- Dec. 31, 2022
Dr Brad was courteous, efficient and knowledgeable! His staff was great!
- Dec. 03, 2022
I've been coming here for nearly 10 years now. Wonderful service, caring staff and exceptional qua
... Show More
lity!!
- Oct. 19, 2022
I've been seeing Dr. Groves (Masters) since 2009. She is the most informed, up-to-date, and caring
... Show More
optometrist I have ever known.
- Oct. 18, 2022
Everyone is so nice there
- Oct. 07, 2022
Highly recommended for eye exam and eye care
- Sep. 28, 2021
So friendly and helpful!!
- Aug. 18, 2021
a couple of staff that work the desk are somewhat pushy and presumptuous. but once you get passed th
... Show More
em, the doctor is super friendly, helpful, and professional
- Jun. 15, 2021
Great staff. Super patient with my son. Did a great job explaining things.
- Jun. 12, 2021
Everyone did a great job. Highly recommend Laurie family Eyecare for your vision needs
- May. 02, 2021
Friendly, accurate and fair! Will definitely go back.
- Apr. 15, 2021
I love the ppl here they are professional friendly and know their business. I actually took my MIL t
... Show More
here.
- Mar. 02, 2021
Quick, efficient, and very helpful when time to choose frames. My kids also love the doctors and sta
... Show More
ff here!
- Feb. 26, 2021
I HAVE BEEN WITH FAMILY EYE CARE FOR MANY, MANY YEARS AND WOULD NOT GO ANY PLACE ELSE. DOCTOR EVELAN
... Show More
D AND HIS STAFF KNOW MY VISION HISTORY AND THEY WORK VERY HARD TO KEEP MY VISION THE BEST IT CAN BE. THEY MADE ME FEEL SAFE IN A DIFFICULT TIME, (ie COVID) AND WERE VERY CAREFUL ABOT KEEPING THE WHOLE OFFICE AS CLEAN AND SANITARY AS POSIBLE. I LIKE THEM AND MORESO TRUST THEM WITH MY SIGHT. THANK YOU ALL FOR HOW YOU HAVE ALWAYS TREATED ME. KUDOS
- Dec. 19, 2020
Make it easy to get checked, come and go and buy new contacts.
- Sep. 22, 2020
No long wait, friendly staff and doctor. Good selection of frames.
- Sep. 03, 2020
Friendly professional service
InfantSEE® FAQs
What is InfantSEE?
InfantSEE is a public health program, managed by Optometry Cares - The AOA Foundation. Its purpose is to make sure that family income and access to insurance coverage do not become obstacles to making eye and vision care an essential part of infant wellness. To that end, AOA member optometrists who are part of the InfantSEE program provide a no-cost comprehensive eye and vision assessment to all infants 6-12 months old.
When should a baby have an eye test?
Within 6-12 months of age. A child's visual development is most rapid and pronounced within the first year of life and is the period when the foundations of vision and visual skills are laid. If these foundations are undermined by vision conditions, eye diseases or refractive errors, it can have far-reaching consequences for the rest of your child's life. Thanks to the InfantSEE program, pediatric eye doctors can detect and treat these conditions, to ensure that your child's vision starts off right.
What's the difference between vision screening and a comprehensive eye exam?
The aim of these screenings is to assess visual acuity (whether you have 20/20 vision), and are not meant to detect eye disease and other visual issues that would be found as part of a comprehensive eye exam with your local pediatric eye doctor. As a result, eye diseases such as cataracts or conditions such as amblyopia or strabismus are likely to go undetected, causing more severe damage the longer they go without treatment.
---
So, what are you waiting for?
See how InfantSEE can help your baby develop and thrive!